Breakfast with Santa will be held on Saturday, December 14th, at the St. Charles Christian Church, beginning at 8:30 am.
The Christmas Bazaar will be taking place from 11:00 am – 2:00 pm in the Town Hall.
Following this event will be the Children's Christmas Party with the tree-lighting, caroling and crafts beginning at 4:00 pm.
Santa will be there!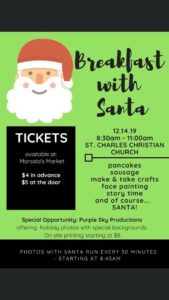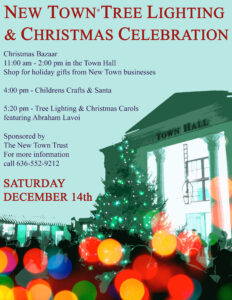 Click here for link to Christmas Bazaar Event on Facebook.
Click here for link to Tree Lighting, Caroling and Crafts Event on Facebook.